Have you tried Australia's Favourite White Shirt?
If you think of your wardrobe as a building, basics like crisp, white shirts are the foundations. They are versatile enough to be dressed up or down and can be worn all year round. We look at how to wear them and why they are such an enduring wardrobe essential.
Why they work?
White shirts donít have to feel formal. You can dress them up with a suit, of course, but they look just as good paired with chinos for a more casual look during the warmer months. And as they will never go out of style, it pays to invest in a few quality shirts each year, to make sure yours not only look the part but still fit you perfectly, too.
How to Style them?
As white shirts are such a wardrobe staple, they allow you to have a bit more fun with the rest of your look. Naturally, they look great with a suit, but you can also pair them with chinos for a more casual look. Throw them under a knit for the office or a weekend off. Or get the best of both worlds and style them with chinos and a blazer for an evening out.
Finding the Right Fit
Not all shirts are created equal. While white shirts might seem simple, itís important to choose the right fit for your body shape. You may also want to have a few different types of fit in your wardrobe, depending on what youíre doing Ė a slim, more fitted style might work best for the office, but you may want to go for something more relaxed and casual to pair with chinos on your day off. That way, youíll feel great and look great, no matter what youíre doing.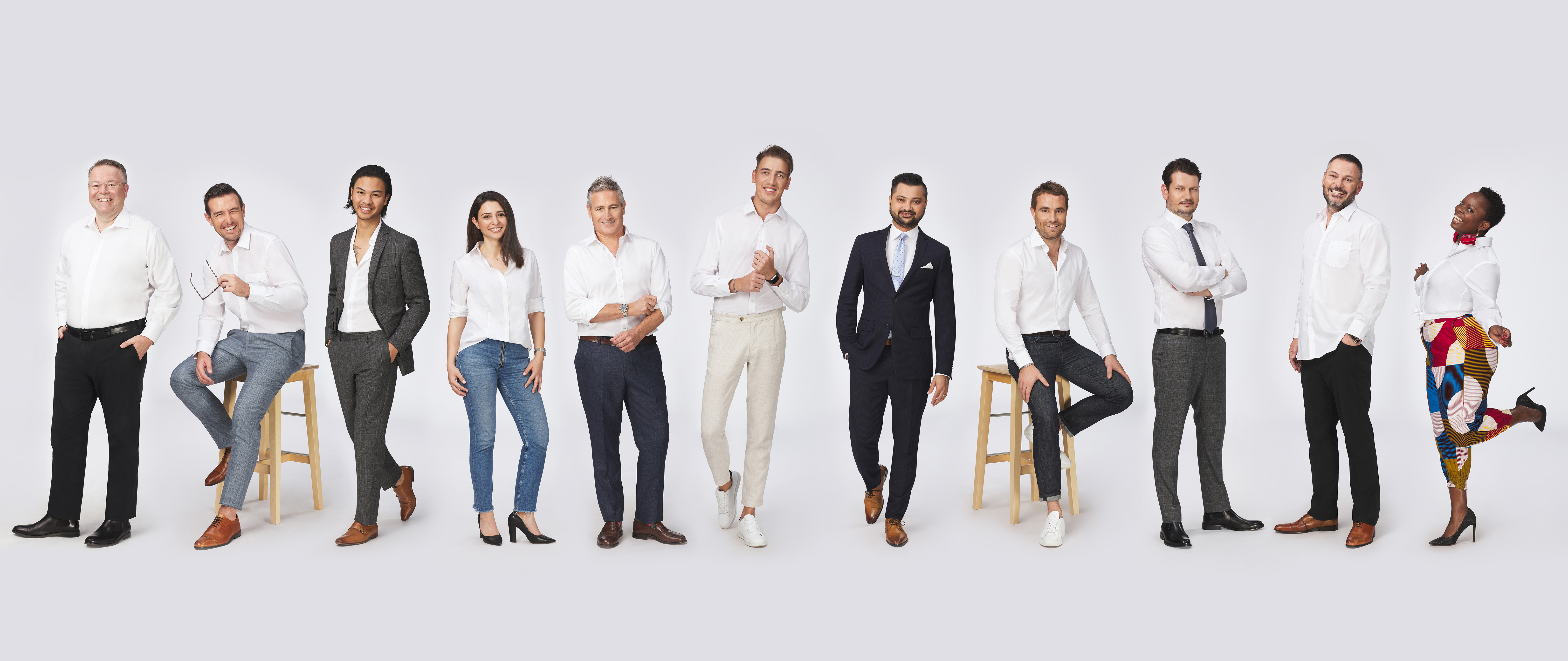 CLASSIC RELAXED FIT
A versatile style offering a masculine silhouette that is broad fitting and generous through the shoulders, chest and waist.
This style gives you a bit more room to breathe offering you extra flexibility.
Pair with a chino and roll up the sleeves for a relaxed weekend look.
Shop the look here.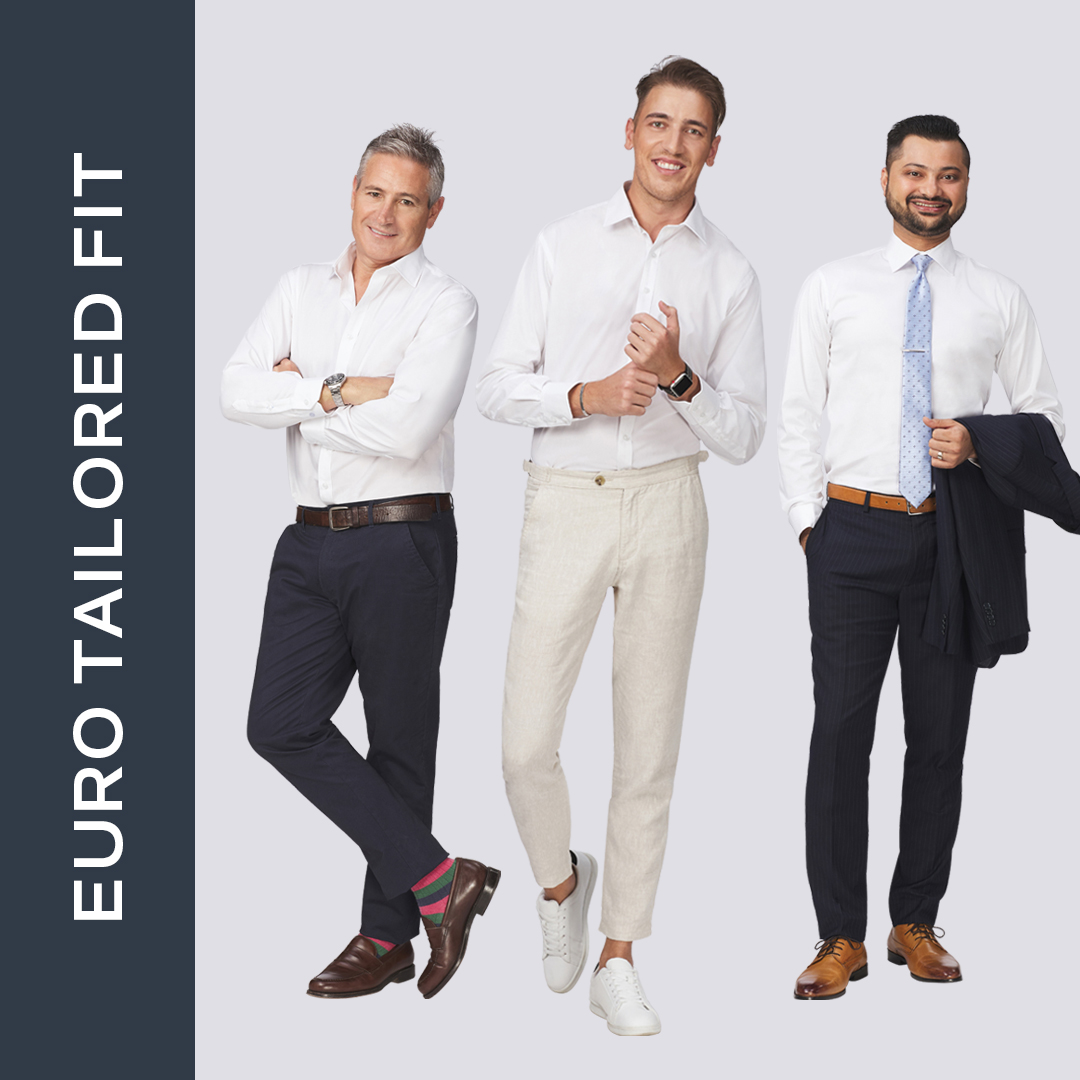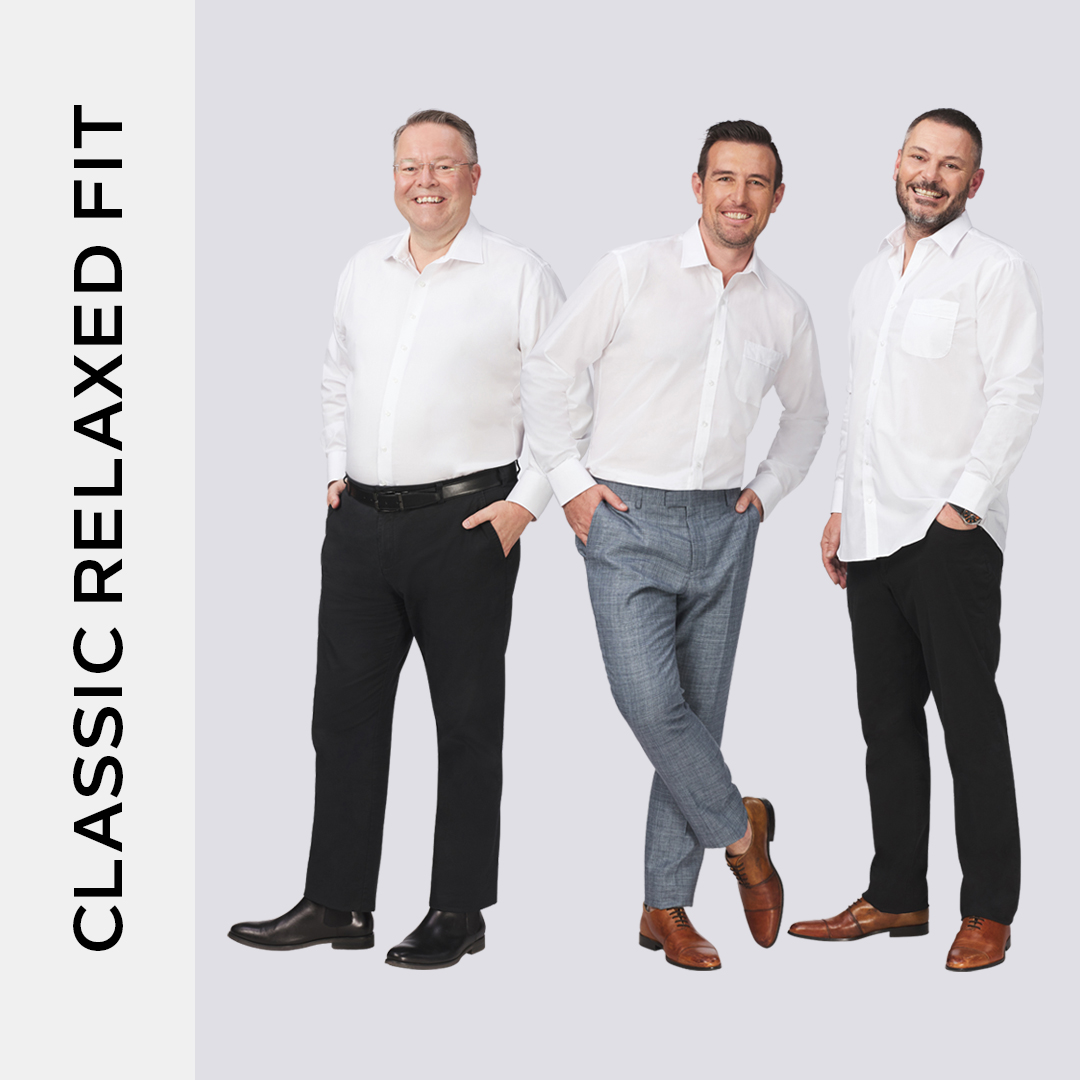 EURO TAILORED FIT
This is a more fitted look and is a favorite of many men, as itís not too snug but still looks tailored.
Great for the office, or if you want to wear under a knit or a blazer.
Shop the look here.
SLIM FIT
If youíve got a slimmer frame Ė or just want to show off all that hard work youíve put in at the gym Ė a slimmer fit is the way to go.
It is also the best option for wearing under a tailored suit or blazer, as it will follow the line of your jacket.
Shop the look here.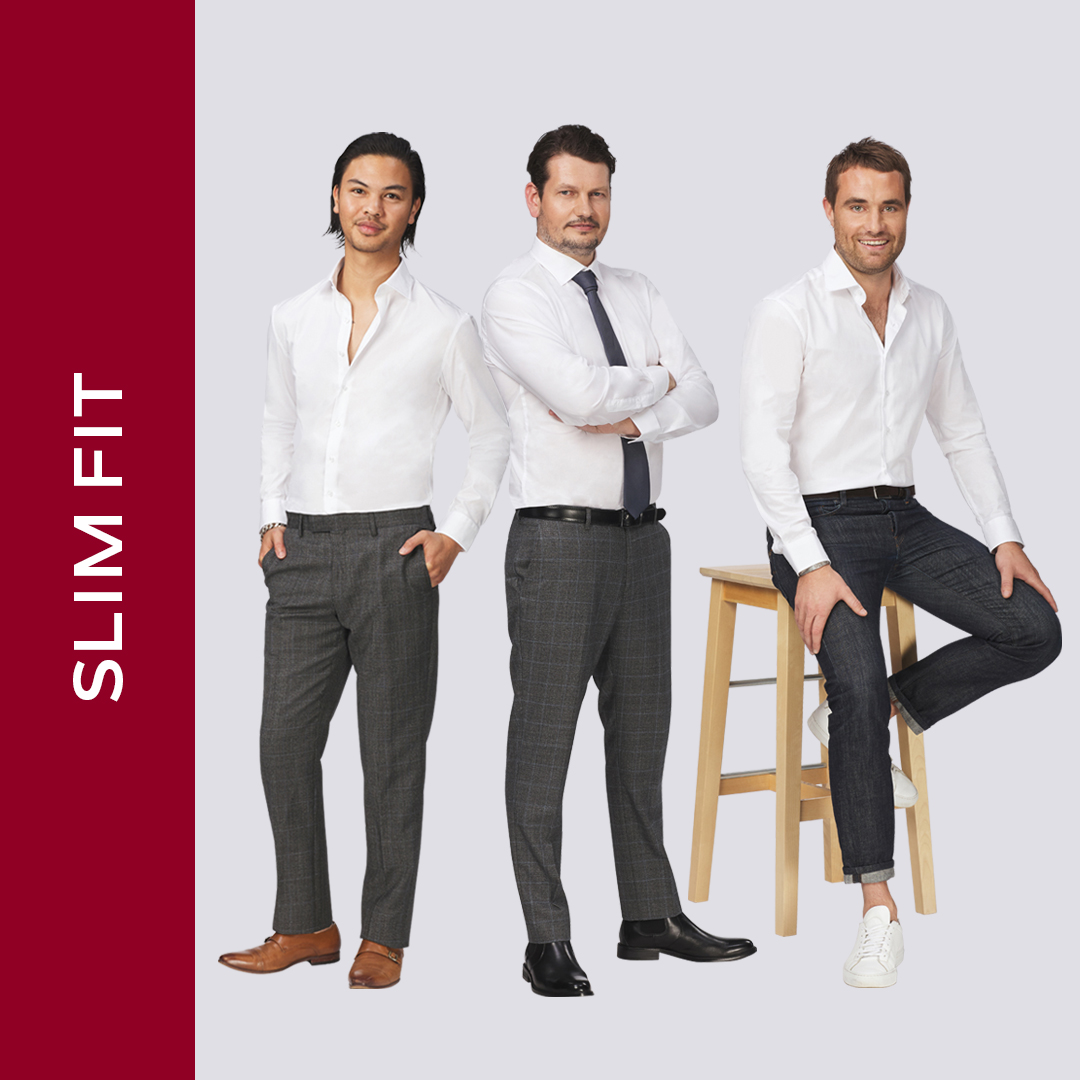 Posted on February 3, 2020